Welcome
LAST CALL registration available until 15th October!!
The local Pangenome in action
October 25-28, 2023, Alicante (Spain)
The presential workshop will deal with all aspects of the prokaryotic pangenome, from mechanistic (plasmids, virus, and MGEs in general), evolutive (selection, drift, adaptation, phylogeny, systematics) or ecological (ecosystem functioning, environment interaction, population kinetics) perspectives.
The following themes have been selected:
Evolutionary meaning of the pangenome

Ecology and the pangenome

Origin and maintenance of the pangenome

Phages and the pangenome
Evidence from multiple studies (genomics of co-isolated strains, metagenomics, and single-cell genomes) indicates that in nature, regardless of how homogeneous the environment seems to be, there are multiple co-existing clonal lineages for each population of prokaryotic cells. This "Plankton Paradox" at the level of single species provides populations of bacteria and archaea with an enormous pool of genes (the local pangenome) with potentially great influence on the physiology and ecology of the population as a whole. Most of the evidence for this remarkable discovery comes from metagenomics, a technique that allows a unique perspective of the genomic diversity in natural populations.
The importance of the local pangenome is paramount since it has repercussions on the activity of prokaryotic cells in critical fields such as 1) virulence 2) the human microbiome 3) phage therapy 4) antibiotic and vaccine development 5) food production. Furthermore, it has critical importance in the assessment of the ecological role of microbes in general and in their short (micro) and long-term (macro) evolution.
This conference aims to capture outstanding examples of active research in this field and to draw the attention to future research needs. There will be only Oral presentations, 25 or 3 min long, and also Printed Posters.
 We are waiting for you in Alicante!
Organized by:

EGG. Evolutionary Genomics Group
Universidad Miguel Hernandez
http://egg.umh.es
Supported by: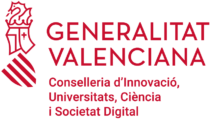 Sponsors: